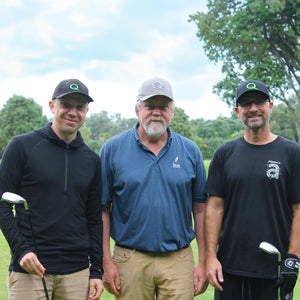 A fresh vision for golf
We believe golf with a single club has the potential to be a key part of the game's future. 
A lighter way to play doesn't just make golf simpler and more fun when you're playing, it makes it cheaper to get into, and less elitist for people considering playing.
Don't get us wrong - we love full-golf and don't think single club golf will replace it.
We just believe a full golf experience can be had with a club and a few balls.
130 years in the making
Q's name is a subtle nod to Robert Lish Urquhart; a Scottish businessman who created the first adjustable loft club in 1893.
In fact, the idea of playing golf with a single adjustable club isn't new. 30+ companies have launched adjustable loft products over the past century.
Q Golf, however, represents the first time a company has used modern design thinking and materials to create an adjustable club.
There's more to life than money
We believe business can be a powerful force for good in the world.
To help create a better world, each year we give 10% (yes, really) of net profits to worthy golf-related causes selected by our team.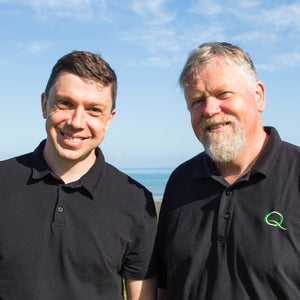 Q Golf Founders
Q Golf was founded by father/son team Simon and Jamie Moore. Each brings a lifetime love of golf and a wealth of experience growing enduring technology-led businesses.
Prior to Q Golf, Simon founded a pioneering golf technology company responsible for the head adjustment technology featured in Nike Covert drivers and fairway woods.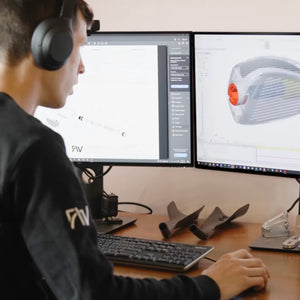 A world class team
Our team have designed clubs for Titleist, Nike, Taylormade and other top brands.
We understand high quality golf club design and manufacture - and have focused on creating a club that feels beautiful to hit.